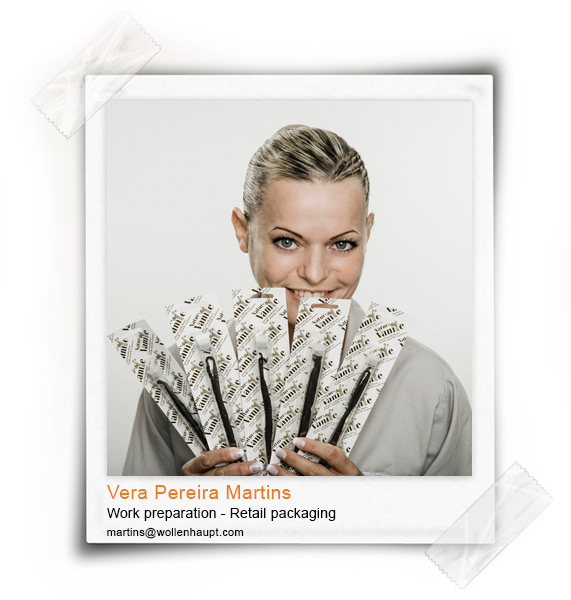 "Natural. Versatile. Vanilla."

Wollenhaupt Vanille and I:
In October 2007, I came to the capital of vanilla – as a temporary employee at Gebrüder Wollenhaupt. I have been permanently employed since February 2008. First, I worked as a machine operator at the tube-filling machine for some time. Since 2013, I have been responsible for the work preparation.

Like other natural spices, vanilla is very versatile – there is so much to learn about the queen of spices!

My secret vanilla recipe:
Add some freshly ground vanilla to your ground coffee before brewing – it rounds off the taste of your morning beverage perfectly!