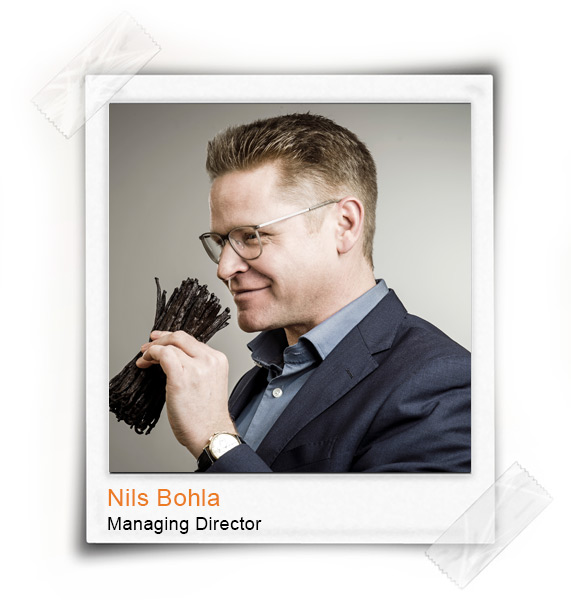 "Grown up with vanilla."


Gebrüder Wollenhaupt and I:
I have more or less grown into the vanilla trade as my father headed the vanilla department of Gebrüder Wollenhaupt for over three decades before retiring in the year 2000. I started my professional career with a Hamburg food importer and I have spent 2 years of my life in Madagascar, also as a trader, before entering Gebrüder Wollenhaupt in 1997.
Since 2006, I am in charge of the of the Vanilla Division and authorised signatory of Gebrüder Wollenhaupt. My particular passion is in the classical trade: Purchasing vanilla and sensorically assessing the incoming goods – this counts among the best parts of my work. However, all of this would not be as much fun without the great colleagues in the production, warehouse and in the office. When our customers are satisfied with our performance, I am proud of our team.

My family gives a meaning to everything. In a family of four, life is never boring. When my tennis team and I go on the chase for points in Northern Germany, I forget everyday life.


My secret vanilla recipe:
My children love pancakes, strawberries with milk or milkshake with a pinch of vanilla. I would not want to miss it in my morning cereals.