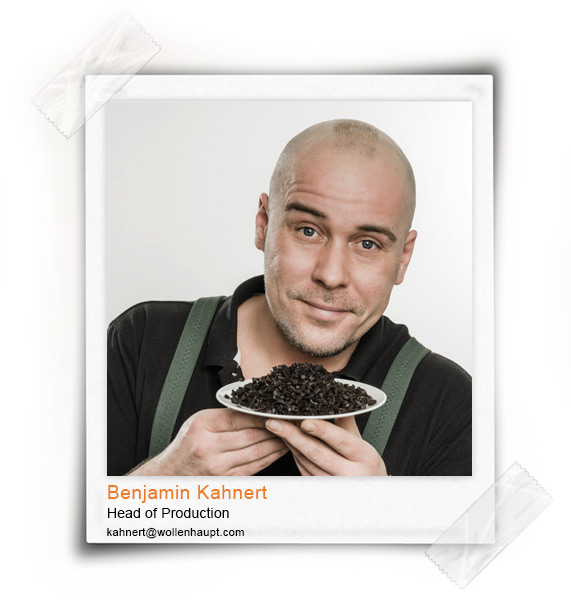 "...you will find me in the vanilla capital!"

Wollenhaupt Vanille and I:
In October 2004, I first came in touch with Gebrüder Wollenhaupt as a temporary employee. Since 2006, I am permanently employed by the company. In 2009, I joined the vanilla division – first at the tube-filling machine and later in many other areas of the vanilla production, e.g. the grinding system and the packaging of bulk merchandise.
In 2017, I became head of production for the vanilla sector. I support the technology department, supervise the operations and plan the staffing requirements. Parallel to the job, I recently took my master craftman's diploma.
In my free time, I like fitness and football. At the weekend, I meet friends and acquaintances.
My secret vanilla recipe:
While cooking rice pudding, add a vanilla bean and remove it before serving. When you dry the vanilla bean afterwards, you can add it to sugar in an airtight container – this makes perfect vanilla sugar!