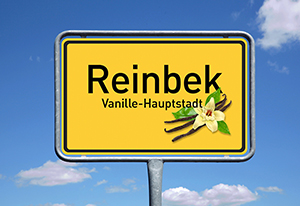 At Gebrüder Wollenhaupt, vanilla from all countries of origin and in all different qualities is stored permanently.
10 – 20% of the worldwide vanilla production is stored in our warehouse in Reinbek / Germany. With a smile, we call Reinbek the capital of vanilla. Why keep contact with 15 different countries of origin and dozens of exporters directly? In Reinbek, customers are offered everything from one source. The vanilla is processed in our production facilities or continues its journey to our customers all over the world in its original form.
MORE REASONS WHY REINBEK IS THE CAPITAL OF VANILLA:
Our vanilla is purchased from 15 different countries of origin, imported and stored in Reinbek – permanently and all year round – independent from harvest times.
Our customers receive quality assurance and various certifications from one single source – from Reinbek / Germany.
Here in Reinbek, we are equipped with technology for all offered vanilla products, such as drying chambers, cutting machines, automatic filling systems, sieving technology, labelers, grinding systems, extraction and evaporation facilities... We combine vanilla from the subtropics with MADE IN GERMANY in the further processing.
We are the world's only company packing vanilla into glass tubes by machine – click

HERE

for more information.
We have decades of know-how on vanilla and the countries of origin.
In the vanilla producing countries, the city of Reinbek is associated with our company and we are appreciated as a reliable partner among business contacts from all around the world.
We are not economically bound to certain producers or regions of origin – therefore, we give fully independent advice to our customers concerning vanilla origins and qualities.