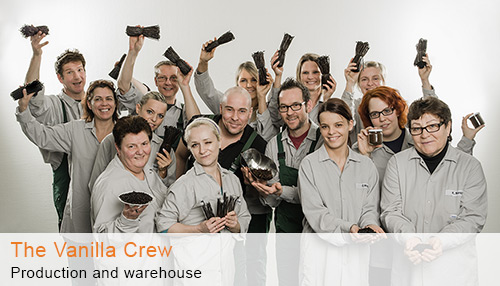 "Together for vanilla"


We are all part of the "vanilla crew" in the production facilities at Wollenhaupt Vanille. Most customers do not know us personally…but we know every single vanilla bean "personally" which is sent to our customers. Not least we make sure that customers are satisfied with their deliveries.

Furthermore, we are the living proof that it is true: Vanilla makes you happy and beautiful!