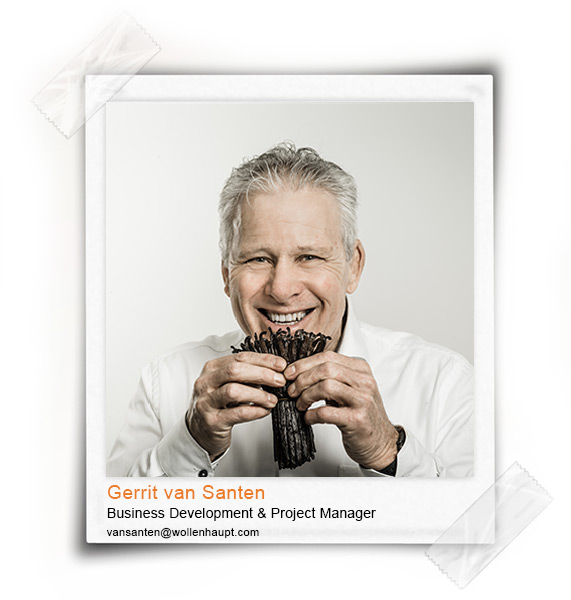 "Vanilla – it's like the cherry on the cake!"

Wollenhaupt Vanille and I:
After more than 8 years of business development in the Vanilla trade at my last employer I decided to enter Wollenhaupt Vanille GmbH as of January 1st 2019 as project- and business development manager. Hence I am familiar with both the Wollenhaupt company and my favourite product vanilla. Up until today I have accumulated over 30 years of experience in the trade with natural products and food ingredients.
Now I am happy to be a member of an enthusiastic team with the ambition to grow the world market for Natural Vanilla. Vanilla is a source of inspiration to me and makes work feel like a hobby. The passion for vanilla, the agricultural background from my family and my later studies as an agronomist makes me dream that one day it will be possible to grow high quality organic vanilla in a plantations or greenhouses for our company and the world market.