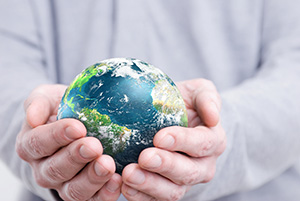 We have been a registered SEDEX member since 2011. All our vanilla suppliers are also encouraged to register with SEDEX and link up with Wollenhaupt Vanille GmbH via the system. Our main suppliers regularly undergo independent SMETA audits.
Read more
SEDEX is a not-for-profit organization dedicated to ethical / sustainable business practices worldwide


It is the largest online database for the exchange of information on business ethics and sustainability issues


Companies' data is made available to business partners in a standardised form, therefore additional audits, questionnaires and certifications are no longer necessary


SEDEX membership helps companies to continuously improve their sustainability strategy


Website

Article
246.31 kB
Wollenhaupt Vanille GmbH's vanilla suppliers must be SEDEX registered as well and share their self-assessment questionnaires on the SEDEX platform. An additional project, started in 2016, is the SMETA auditing process of the suppliers.
Read more
SMETA is an audit methodology and report format for ethical audits developed by SEDEX.
In a SMETA audit, an independent auditor visits the suppliers on-site to verify their compliance with ETI Base Code as well as with local and national laws.
The audit results are shared on the SEDEX platform. SMETA audits are used and accepted by companies worldwide.
Gebrüder Wollenhaupt was SMETA audited by SGS in July 2017, and the accuracy of the information given in the company's self-assessment questionnaire was confirmed. Should you have any questions about the results of the SMETA audit, please do not hesitate to contact us.
When we purchase our raw material, we closely cooperate with our suppliers in the countries of origin. We rely on long-term partnership and support our business associates with the development and pursuance of their sustainability strategies. The cooperative partnership with our suppliers has been part of our guiding principles for decades – this is manifested by our "Company Code of Conduct". All our suppliers confirm to us in writing that they adhere to the ILO conventions, the BSCI Code of Conduct and the ETI Base Code.
Not everything can be influenced from Reinbek. But we can choose the right partners in the countries of origin and start reasonable projects in close cooperation with them. There are scarcely any questions concerning ethics and sustainability in the vanilla producing countries we cannot answer.
In June 2013 for example, one of our main suppliers started making conscious efforts to improve his CO² footprint. His vision is: "CO² neutral vanilla production, from farm to consumer".
Read more
As part of the project, the company's CO² balance is assessed annually, and strategies for the CO² reduction in vanilla cultivation are derived from those figures (e.g. reforestation). The goal is to demonstrate an even CO² balance from the farm to the overseas customer. Their latest certificate shows that 4,000 trees have been planted, which means that carbon emissions have been offset to the value of 400 mt CO².

Gebrüder Wollenhaupt think that this project deserves to be supported. Therefore, our supplier regularly informs us about the progress and how we can be supportive. Bringing a product from the subtropics to the consumers in a CO² neutral way – we think that this is a useful contribution.
Wollenhaupt Vanille GmbH supports aid organizations in developing countries. For more than 20 years, the company has been cooperating with Plan, an independent aid organization committed to children's rights and chances all over the world. For almost 80 years, Plan's focus has been on the fact that boys and girls should be able to live a life free from poverty, violence and injustice.
Currently, Wollenhaupt Vanille GmbH is working on the Project "Protect Girls and Boys from Child Labour" in Tanzania. For the first time, Wollenhaupt Vanille GmbH is in charge of a unique project component. "Create career prospects and income" – that is the concrete objective of the project.