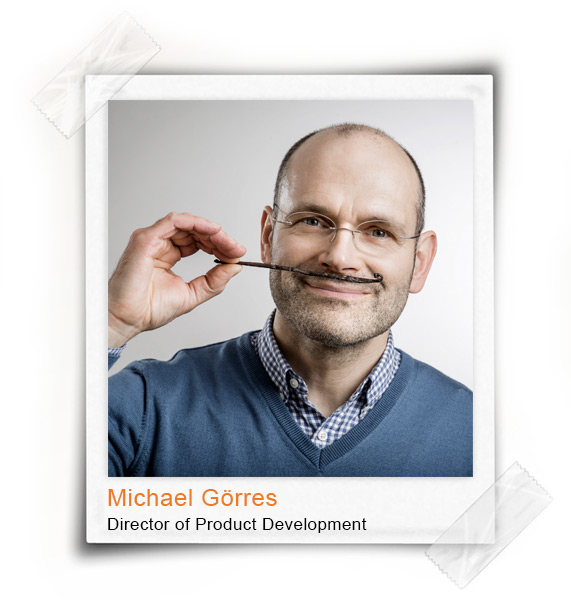 "Cooking is my passion, and vanilla adds the finishing touch."
Wollenhaupt Vanille

and I:
After my apprenticeship as a chef and my studies of food science, I spent the first years of my working like as an engineer in the area of raw materials for foodstuffs. As a product and process developer, I was in charge of the production of fruit powders, fruit sauces, extracts, essences and natural flavors.
After half a decade of self employment in the field of café, bakery and confectionery, I joined the company Gebrüder Wollenhaupt in 2005. I work as Director of Product Development for the tea division.
Today, I am looking forward to the challenging new product concepts in the vanilla division, which I support with a highly motivated team of product developers.
Apart from work, I like spending time with family and friends. I am active in sports and I do voluntary work for the THW.
My secret vanilla recipe:
Gourmet Bourbon vanilla adds the finishing touch to a Spanish vanilla cake. Marzipan, chocolate and whipped cream, together with natural vanilla, become an irresistible treat.